Board Options at Flightcase Warehouse
Posted: 26 May 2021
HEXA Board
The Technical:
Made from birch plywood faced with phenolic resin coated paper.
Paper is impregnated with phenolic resin before being bonded to the plywood.
The wet phenolic sheet is laid onto the plywood and the resin allowed to soak into the fibres of the plywood, thus creating the bond.
It is cured in a heated press.
The Features:
Hardwearing, water and heat resistant.
Is our standard offering & most popular board
We keep around 1000 sheets in stock at any time
Fun Fact
We started using Hexa 20 years ago and we were the first in the UK to offer our flightcases in Hexa Board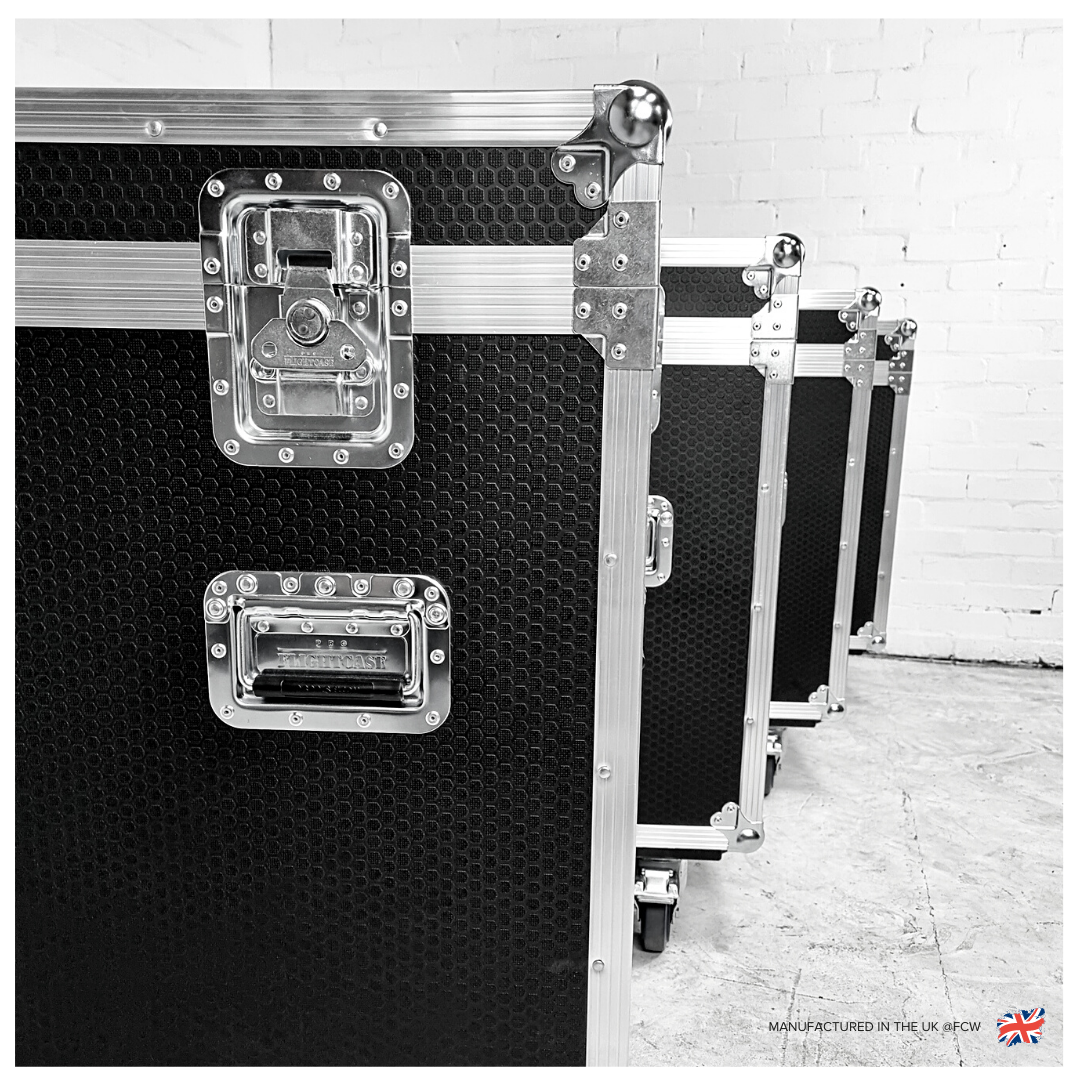 HPL Board
HPL is a high-pressure decorative laminate, in other words a panel consisting of layers of cellulose fibres that are impregnated with thermosetting resins and subjected to a high-pressure process application of heat and pressure. This causes the fluidization and polycondensation of the resins, resulting in a consistent, non-porous material with the required surface finish.
The Technical
60% of HPL consists of paper, while the remaining 40% consists of thermosetting resins
Made from High pressure laminate, which is laminated to plywood.
Several layers of paper are impregnated with phenolic and melamine resins.
This sheet is pressed under temperature to create a single HPL sheet & bonded to plywood using an adhesive.
The Features
HPL faced plywood is hardwearing, water and heat resistant.
Can offer a full branding service as we can RAL colour match to any corporate & business colours
Available in different sizes, thicknesses (which ranges from 0.6 to 30mm) and surface finishes, making it the ideal material for Screen/UV printing which makes adding logos & other branding options easier
Has been a popular choice of flightcase manufactures for decades and we've been offering a full service for around 12 months

Fun Fact
FCW is just about to upgrade our own press & laminating line to be able to produce a larger volume and hold more colours in stock.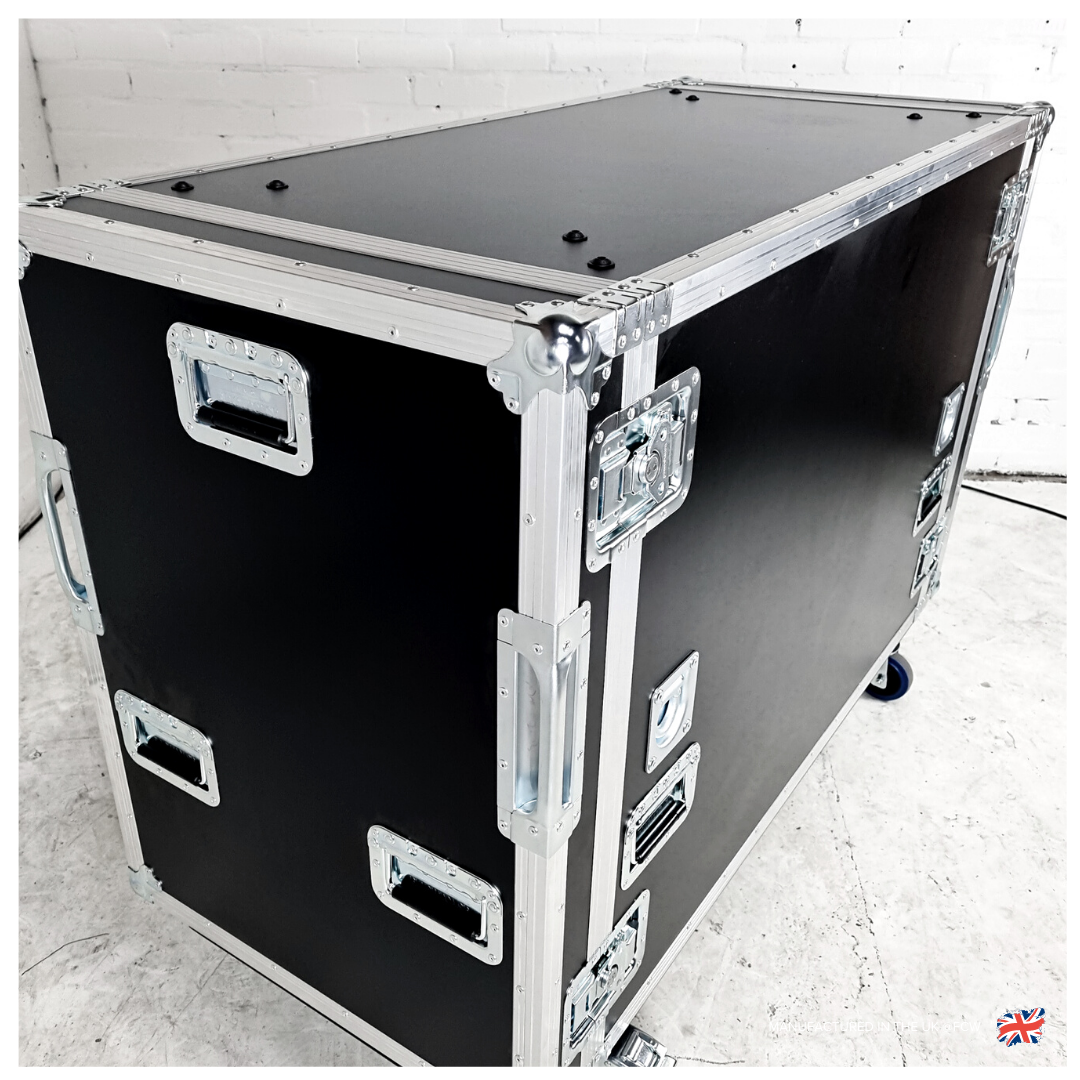 RIGID Board

The Technical
Rigid PCV faced plywood: is made from Rigid Polyvinyl Chloride sheet, which is laminated to plywood.
A rigidised plastic sheet in extruded on a continuous roll using patterned, embossing rollers to give a decorative finish. This sheet is bonded to plywood using an adhesive .
The Features
Rigid PVC faced plywood is hardwearing, water resistant and flexible
We can offer a full branding service including CNC engraving, Screen Print & UV Print
We've been using Rigid for longer than 5 years and due to its colour options it is popular with our customers
Fun Fact
We stock 12 colours bonded to either a 6.5mm birch plywood or 9mm birch plywood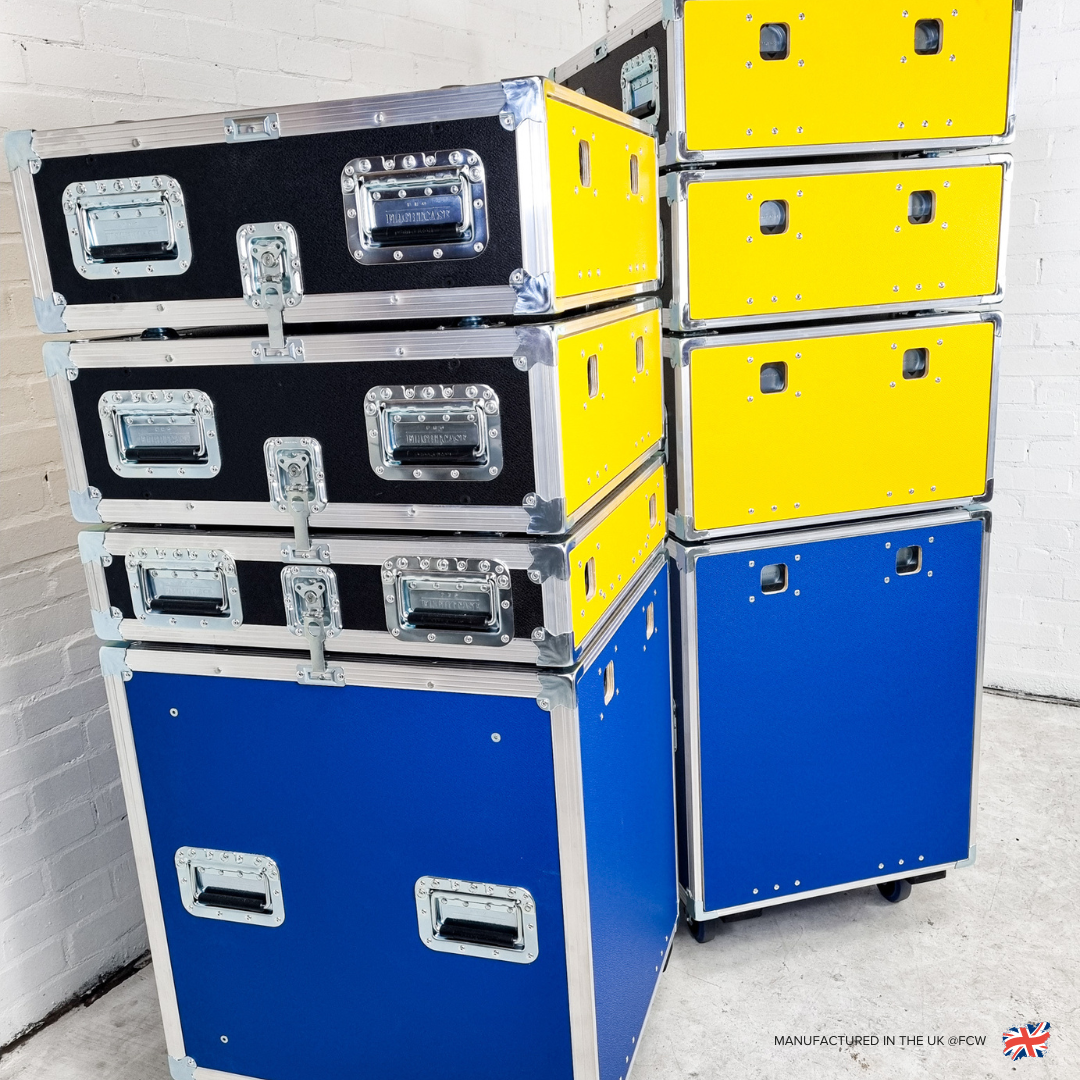 For more information please call us on 0800 612 7097 or email us on sales@flightcasewarehouse.co.uk