Extrusion Options at Flightcase Warehouse
Posted: 30 June 2021
The Technical
The metal substrate is fitted to carriers, using hooks, attached to an automatic powered track.
To ensure corrosion resistance the metal is taken through a 4 stage washer
It is then passed through a dry-off oven then to a powder coating booth which is located in a clean room to avoid contamination.
A process called electrostatic spray deposition (ESD) is used to achieve the application of the powder coating.
This application method uses automatic spray guns, which apply an electrostatic charge to the powder particles, which are then attracted to the grounded part.
The Features
Hard wearing, having the capabilities to protect your case and take on a lifetime of useage
You can make your cases stand out, using different colours/finishes
Mainly used for presentation style cases as opposed to touring.
You can drive more value through matching corporate colours or really look to brighten up your case
Fun Fact
We offer painted and anodised fittings to match any Ral Colour which can be a powerful tool for branding and presentation.
Our previous work includes black, white gold and purple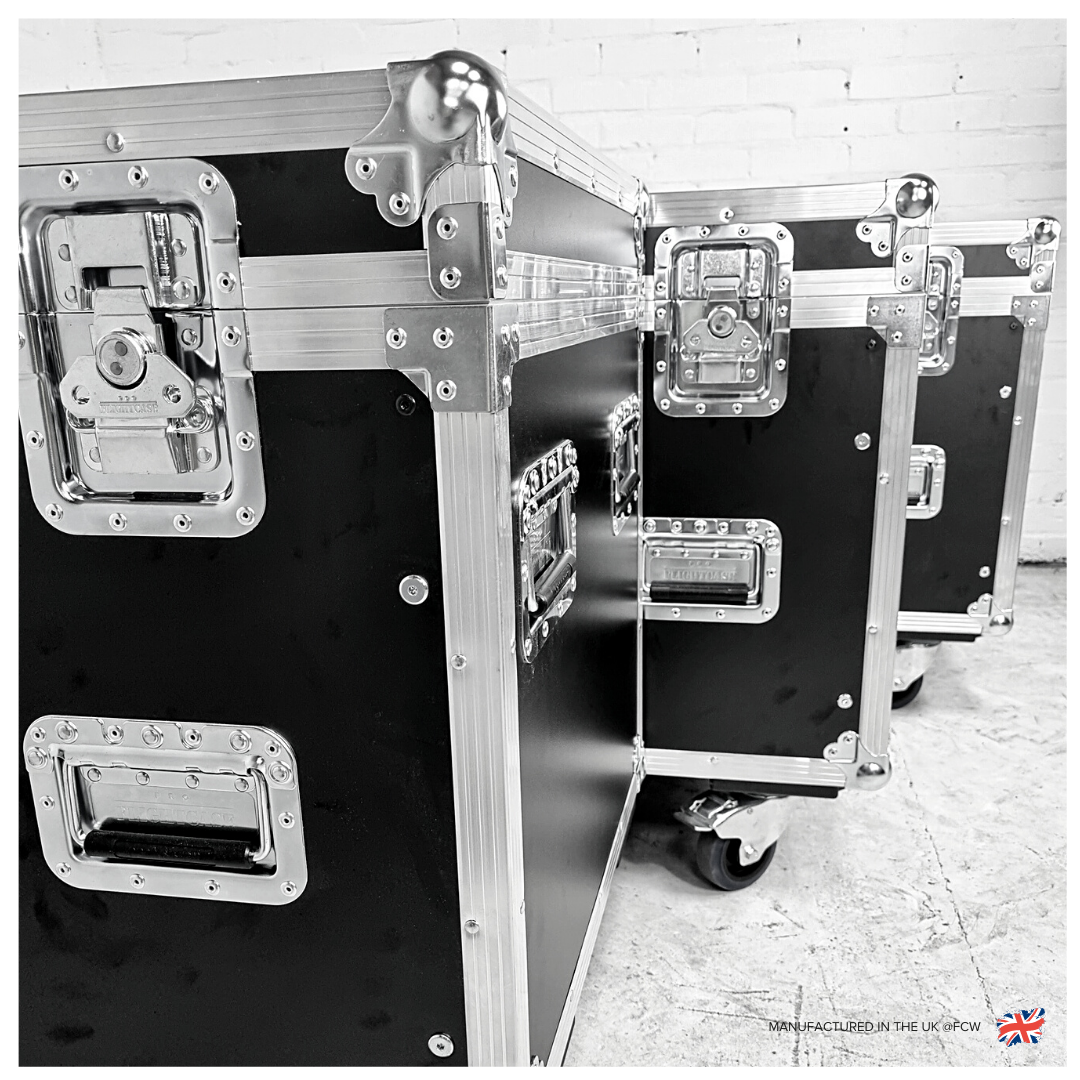 For more information on extrusions and fittings then call us on 0800 612 7097 or email us on sales@flightcasewarehouse.co.uk