Plasa and New Release: 12u Slide to Hide Slam Rack Flightcase
Posted: 06 October 2021
September was a busy month for us at Flightcase Warehouse, as we attended our first trade event since before the pandemic and we released not 1 but 2 new products: 12u Slide to Hide Slam Rack and Touring Grade Road Trunk (which will be officially released later this month).
Plasa
The return of in-person events has meant lots more orders from existing and new customers that are heading back into what they love doing. It was such a pleasure to attend Plasa London and be able to see many of our clients that we haven't seen for a couple of years now.
It was also wonderful to see many new faces and meet new people in the industry.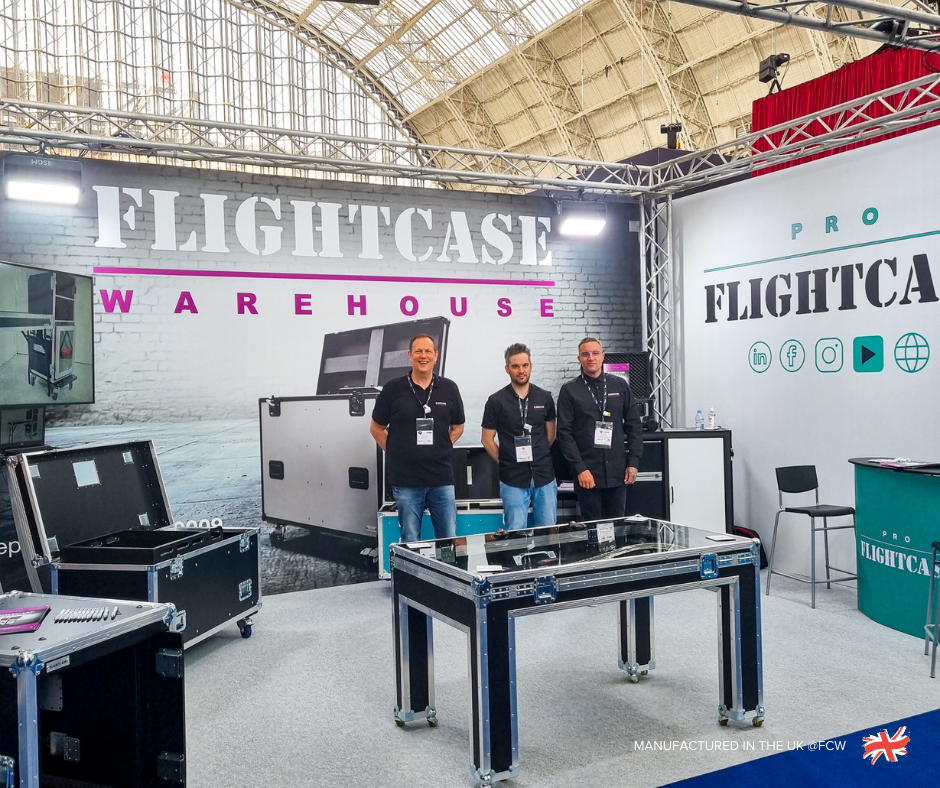 We have a busy trade event schedule coming up over the next month with BPM on 16/17 October in Birmingham and Motorsport Days Live at Silverstone on 5/6 November
12u Slide to Hide Slam Rack
If you follow us on social media then you may have noticed a little video of our new product that was officially released last week, the 12u slide to hide slam rack flightcase.
If not, you can watch it HERE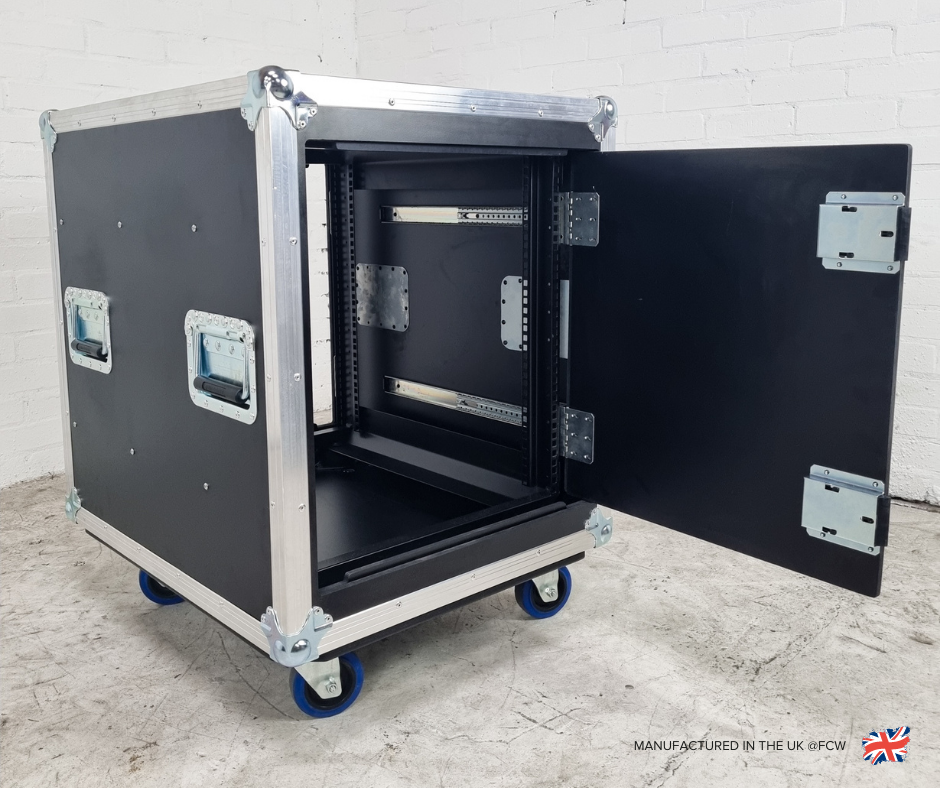 Benefits
No doors or butterfly catches, the lids fit into a specially designed extrusion and are held in place with 2 slam locks.
Time saving, space saving and weight saving
Stronger with purpose built welded rack frame and slide to hide doors
Hinge draw runner which allows the door to slide & hide
Features
Type: Sliding front and rear slam lids
Material: 10mm Black HPL laminate board finish
Internal: Powder coated steel frame mounted on M10 shock mounts
Depth between rails 600mm. Rack strip fitted front and rear
Gap between the rack strip and door both front and rear is 50mm
Hinge draw runner which allows the door to slide & hide
Hardware: Heavy Duty Penn Elcom Fittings
Castors: 100mm Castors fitted (x2 brakes) with full 18mm base board
For more information and pricing on the 12U Slide to Hide Slam Rack Flightcase CLICK HERE
We have a wide range of flight cases and accessories available to buy online at flightcasewarehouse.co.uk
Flightcase Warehouse